Today I created my business's website (
ATP Painting Studio
). I am confidently awaiting thousands of orders!
On a more serious note, I have also (finally) got pictures of some figures wot I ave painted. In this instance they are Lamenters Space Marines, for an army I'm creating for a Doubles Tournament at my local club on the 24th of October.
A short post, this, but more tomorrow hopefully.
Lamenters Veterans: Sgt Zell of 4th Squad (drop pod assault), Brother Baethor of 1st Squad (Chapter Master's Honour Guard). Note Terminator Honours and Zell's Deathwatch shoulder pad.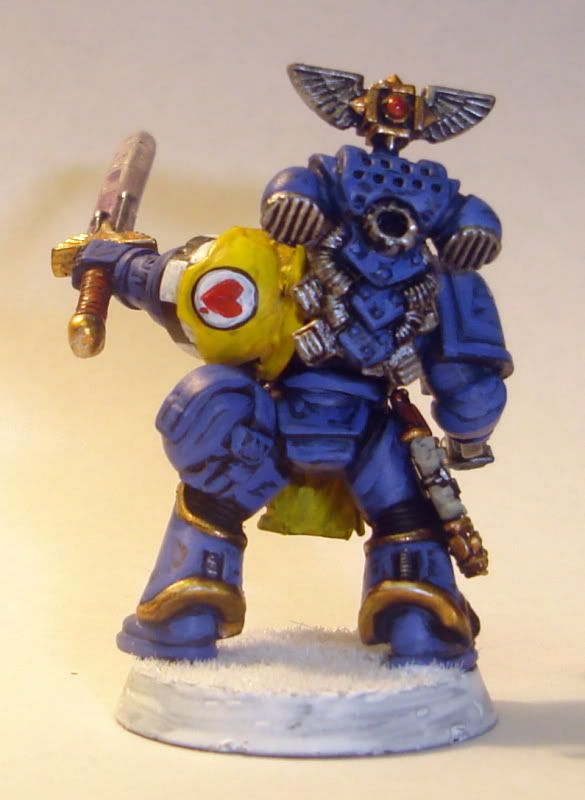 Lamenters Codicier Librarian Xanadu. A junior Librarian trusted and tasked with leading a mobile strike force.
Lamenters Scouts. Due to their crusade of penance for siding with the Astral Claws in the Badab War, these Scouts are not Neophytes but full Marines. Note the arctic camouflage and low-visibility chapter icons.