So, yesterday evening I managed to finish the first Bounty Hunter. He ended up very blue, but he does look pretty good. There are a few things that I could have improved, but overall I'm quite happy - my long absence from painting means I've forgotten a few tricks which I need to relearn.
Anyway, after doing that Bounty Hunter I finished off another this morning that I'd started painting a long time ago - I think two or even three years ago! To keep you all entertained, here are the pictures: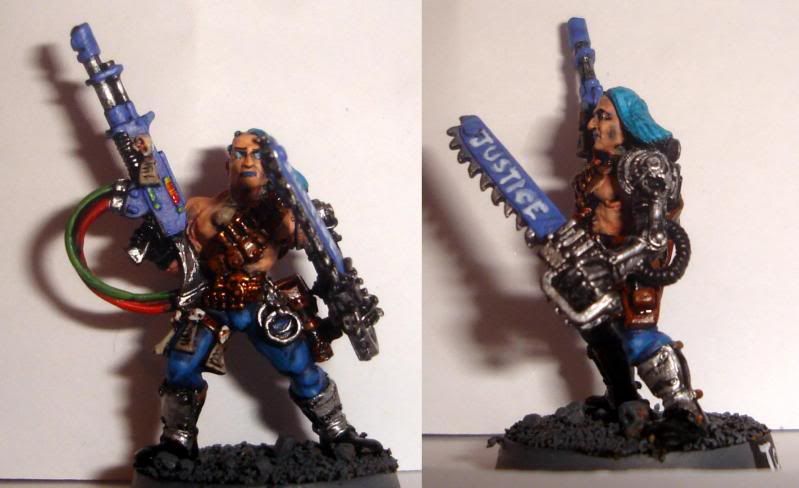 Tomas Kane, Bounty Hunter. Blue is his lucky colour!
Kurt Sureshot, Bounty Hunter. His name is an homage to the bounty hunter in the Necromunda Battle Report in the first WD I ever bought.
Olley Painting Points:
This Week: 2
2010 Total: 57
2009 Total: 58
Grand Total: 115