Today I went with my wife and baby son to visit one of my wargaming partners, a sound fellow called S Jellicoe, and his wife and baby daughter. Not only was a lovely time had by all, but SJ and I got in two games of Space Hulk. I lost both times (hurrah) but both games were tense and atmospheric, with moments of high drama and farce.
I took photos of the first game - Suicide Mission - which SJ won comfortably, mainly due to my throwing Genestealers away piecemeal and ignoring the objectives. The second, Exterminate, was much closer for a while, until I lost my Sergeant and Assault Cannon, then stupidly left my terminator 'square' open to attack by removing Overwatch from one of the three remaining Terminators. Oops.
Anyway, here, in order, are the photos of Suicide Mission:
Setup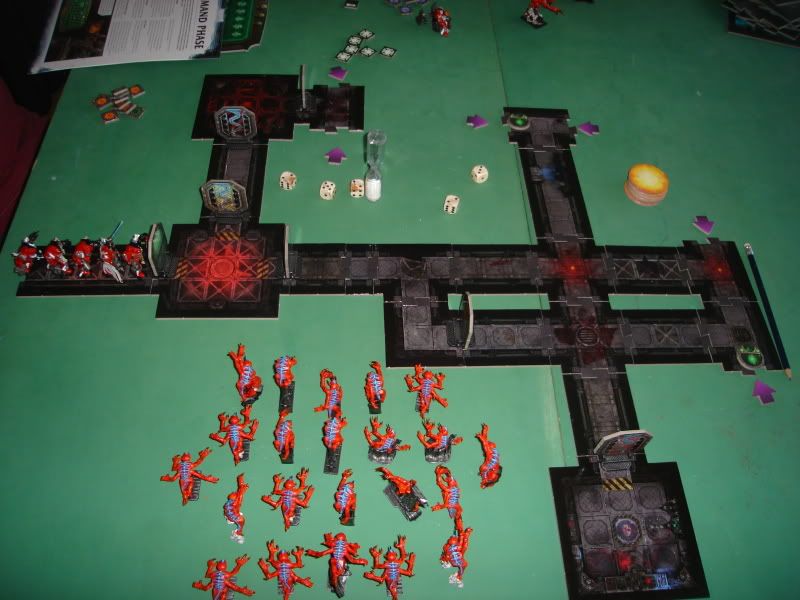 Marine Deployment
Marine Turn 1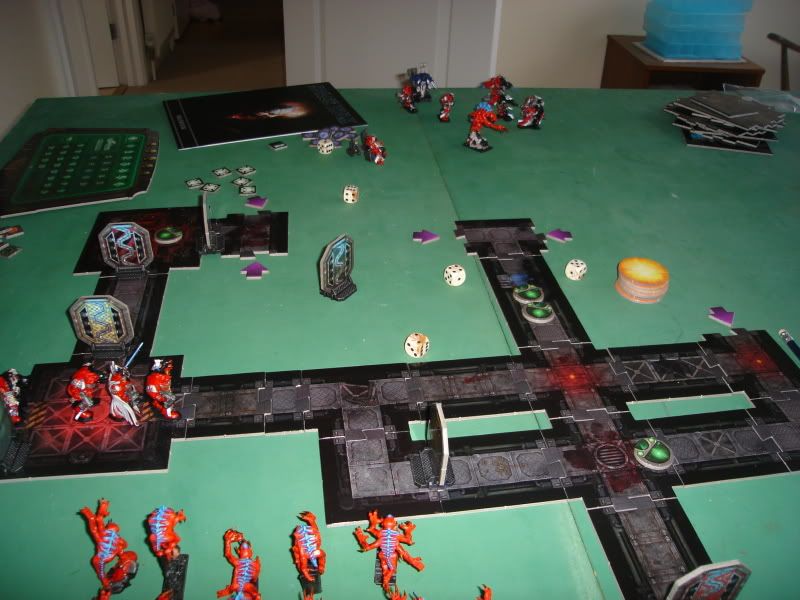 Genestealer Turn 1
Marine Turn 2
Genestealer Turn 2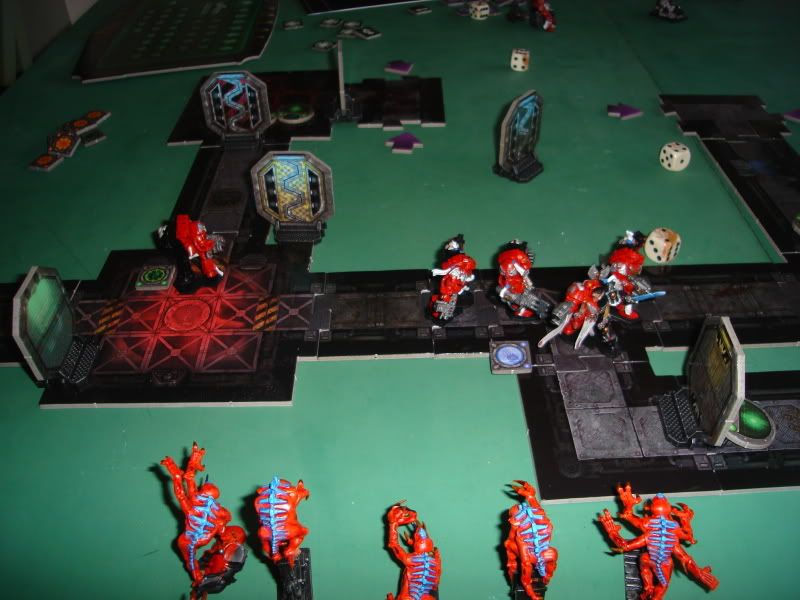 Marine Turn 3
Genestealer Turn 3
Genestealer Attack! Three 'stealers jump on the Sergeant...
...with predictable results.
Marine Turn 4
Genestealer Turn 4
Marine Turn 5 - the heavy flamer opens up. The 'stealer dies.
Genestealer Turn 6
Marine Turn 7 - Victory!
EDIT:
The two standout moments from the second game were:
Hero of the Imperium (posthumous) with Tolling of the Bell of Lost Souls:
Sergeant Androchus, who sealed off a nest of Genestealers and destroyed 7 of the vile xenos in close combat before being overwhelmed.
And He Shall Know Fear: Terminator Quintus, who jammed his stormbolter attempting to destroy a door rather than remaining on overwatch. His error cost the lives of Squad Androchus.