Normally, during my afternoon break (15 minutes) I try and do a little bit on one, or both, of these figures: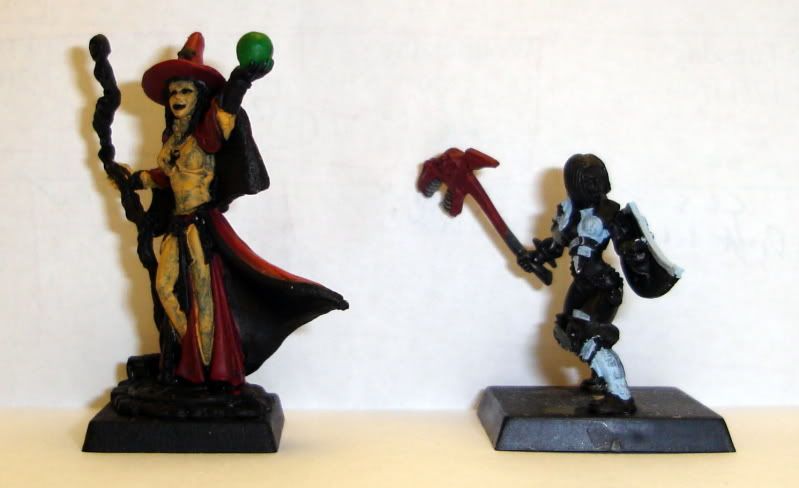 On the left we have The Red Witch, for my Vampire warband in Mordheim (female Blood Dragon (Reaper Minis), the Red Witch (Reaper), three Dregs (GW) and 10 Zombies (GW).
On the right we have a Chaos Marauder Hero(ine), from Hasslefree, for my putative Warhammer Fantasy Chaos Slaanesh-themed army.
If all goes well with the SB men, I expect to have at least one of these painted this coming week. The Red Witch is a testbed for translucent clothing, hence the apparently naked breasts, by the way.