I found it! Hurrah! It was my fault - I just didn't realise that it'd fallen underneath the desk. Ho hum.
Anyway, here's Gary Bovver:
He's got a lot of tattoos, which I'm quite proud of.
And then... the rest of them!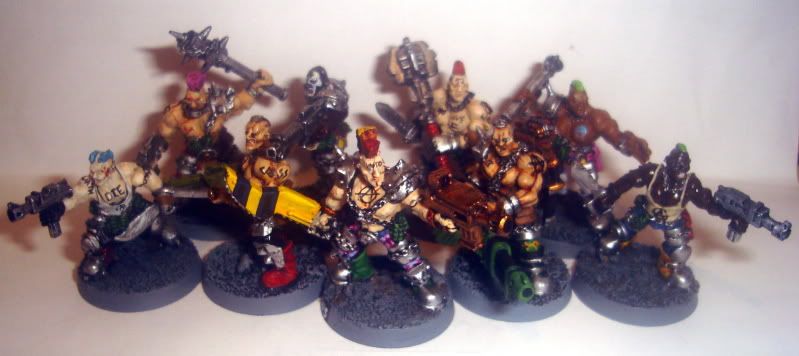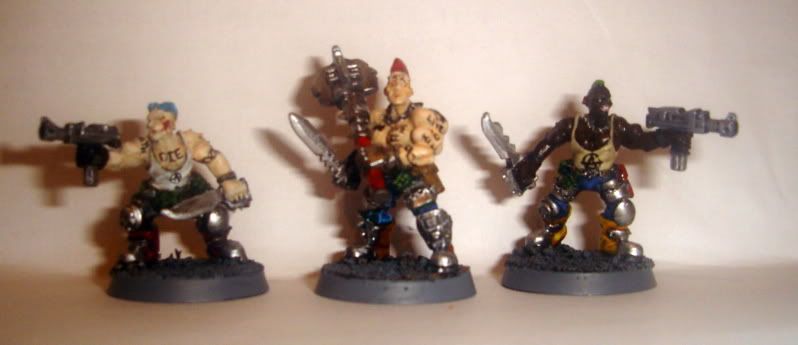 Leader, two Heavies, four Gangers and two Juves. I still have a few spare Goliath models (including a version of Ded Cred with a heavy stubber) but ideally I'd like to get hold of a few more of the old Goliaths. I've already got the old Juves, but there's loads of other models I'd like to get to provide the Automatics with some campaign longevity.
Anyway, that's another mini-project 'done', at least until I use 'em in a campaign.