Well, here they are in all their glory: Dave Longtooth of the Bloody Band, and Ashande of the Cult of Ssotay.
Dave Longtooth, Ratskin Warrior.
Ashande of Ssotay. Annoyingly, her right nipple got chipped on the way home, despite being wrapped in four layers of toilet paper, then held immobile in a cardboard box full of more toilet paper! So that'll have to get touched up on Monday... d'oh!
And finally,
The Week's Work!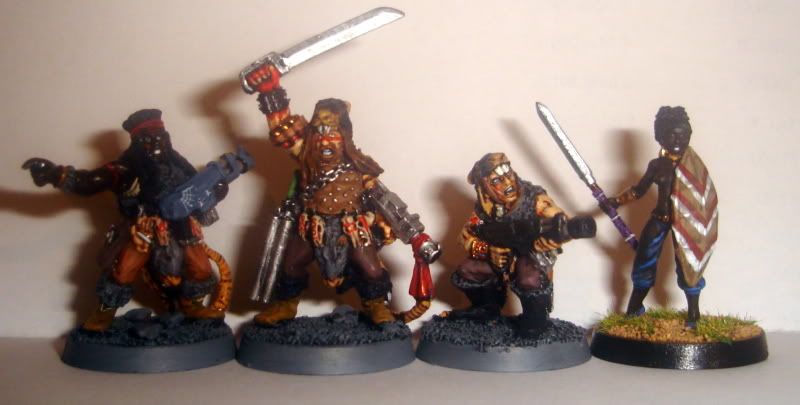 Next week I plan on finishing off the Ratskins and making a start on the Black Legion for my BUF.