...went into a pub, see?
Here you go:

Chief 'Bloody-Hand' Chulain (his base was finished after I took this picture).

Fascist Artillery Corporal from Al Front (needs his armband painting on, I'm doing that tomorrow).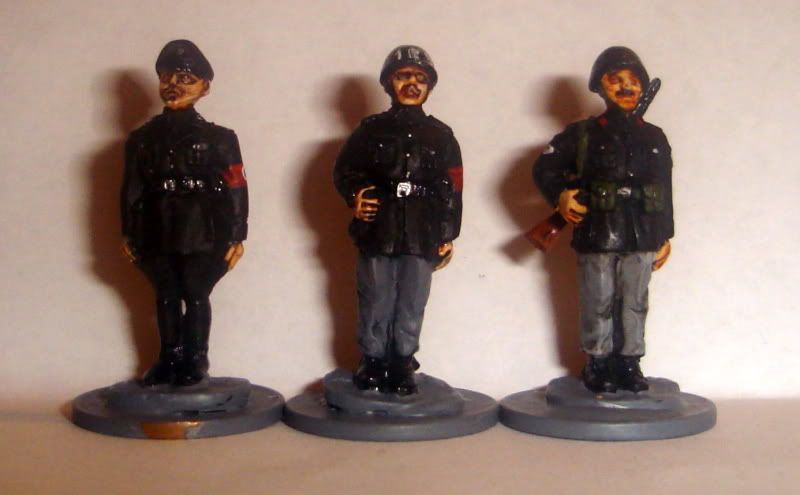 Action Group 32's attached Artillery Truck crew.
Skye Battalion supply mule.
Skye Battalion men detailed to guard the mule and its whisky cases.
More Ratskins tomorrow, and maybe some BUF stuff if you're lucky!