Today, I managed to put the pin-stripe onto the Angel Alley Anarchists' LMG No. 2, and add the checked stripes on the flat cap of the Lewis gunner. Other details were added too - the ammo drum bag (a school satchel!) painted up, armbands painted on, hair painted, wooden stocks painted, that sort of thing.
Still can't find my camera lead. At this rate I'll have to get a new camera! In the meantime, here are the painted figures I have for GoMC1: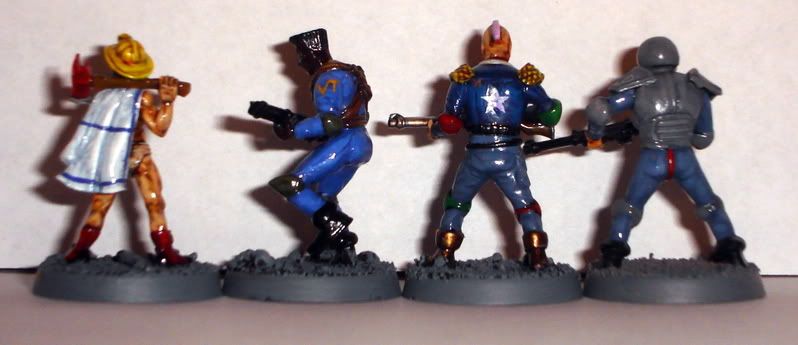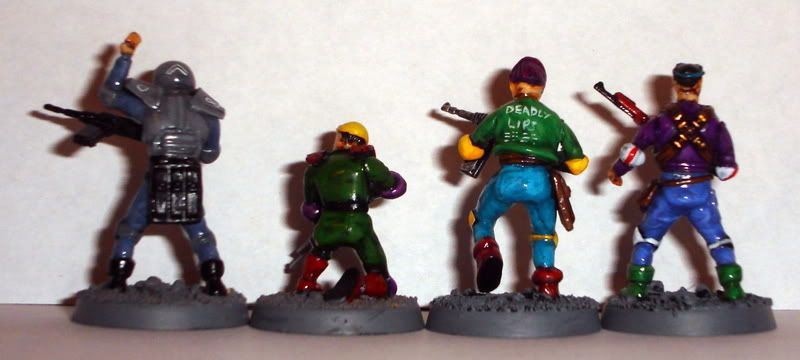 They're a mix of Mongoose Publishing plastics (now out of production), Hasslefree Miniatures and Copplestone Castings. I intend to eventually get some Judges from Wargames Foundry, probably
Dredd
,
Anderson Psi
, a
Tek-Judge
, and
three
or
four
Street
Judges
. I might get a couple with
Riot Foam
launchers, just because.
That would give me a Justice Department precinct house, really. I may well expand the gangs over time, too, although sadly eBay is now the only place Mongoose's models like the Ape Gang, Rogue Robots, the Lawmaster Bike, Cadet Judges, or Fatties can be found.