Here are the GIA troopers from earlier today:
I missed taking a photo of Nik Puke the other day, as I'd left him at work. So, here he is: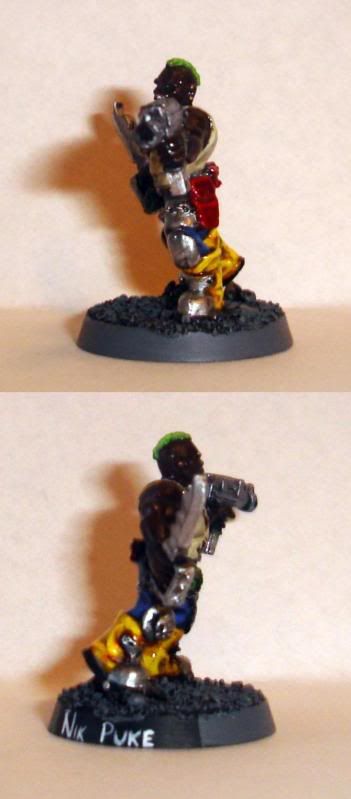 And finally, I've started painting up this GW Space Marine Terminator with Cyclone MLRS for my best friend's cousin. I'm making up the colour scheme as I go along - so far it's green and purple:
Tomorrow the remaining four GIA troopers will be painted up.