Right, I'm as fed up with the lack of images as you are, so have this:
My Necromunda Goliath gang's painted models - minus the two Juves I finished this week. Yes, two - I painted the second today, giving him more tattoos than a parlour and a nice urban base to match the rest of them.
So now this picture:
Is out of date. The two figures at either end have been finished, although they need their names painting on their bases just like all the others, and shown off in HD by the Heavy, Kal Kutter: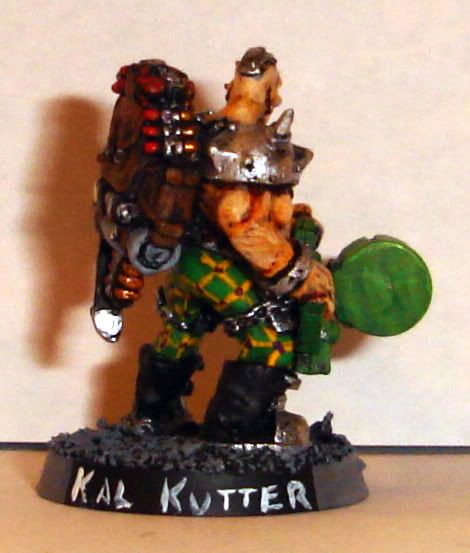 I also made some progress with the Anarchist Lewis gun team, although I find painting 1930s civilian clothing a complete pain in the posterior - all that tweed and pinstripe!
As usual, no painting over the weekend from Friday onwards. I'll post pics of my collection though, and if I find the lead, pics of the 10 (!) figures I finished this week.
Olley Painting Points:
This Week: 10
2009 Total: 23