I have begun to develop the background to my very own fantasy world. The world in question is called Azahande (Land of Demons), and one of the civilisations is the Accrani. They are loosely based on a mix of Nubian-Egyptian ideas and influences, echoing the general Africanesque feel of the world (or at least the part that I'm focusing on the most at the moment).
My first Song of Blades and Heroes warband is that of a cult of Ssotay, one of the minor Demons hoping for advancement in the Demonic Pantheon (Pandemon?) through the actions and numbers of its followers. Ssotay most commonly takes the form of a snake, and thus its cult is known as the Cult of the Snake. Its sacred colour is blue (in all shades) and this is worn by its worshippers as a sign of their devotion.
Omishe, cultist of Ssotay. She carries a heavy stabbing spear.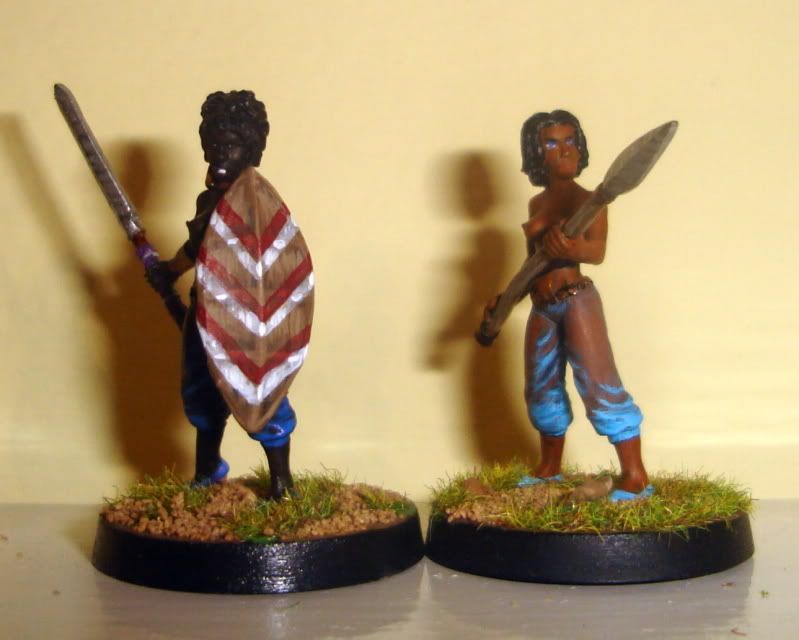 Omishe (on the right) and Ashande, cultists of Ssotay. Ashande carries a light two-bladed stabbing spear and a shield marked with a stylised snakeskin pattern.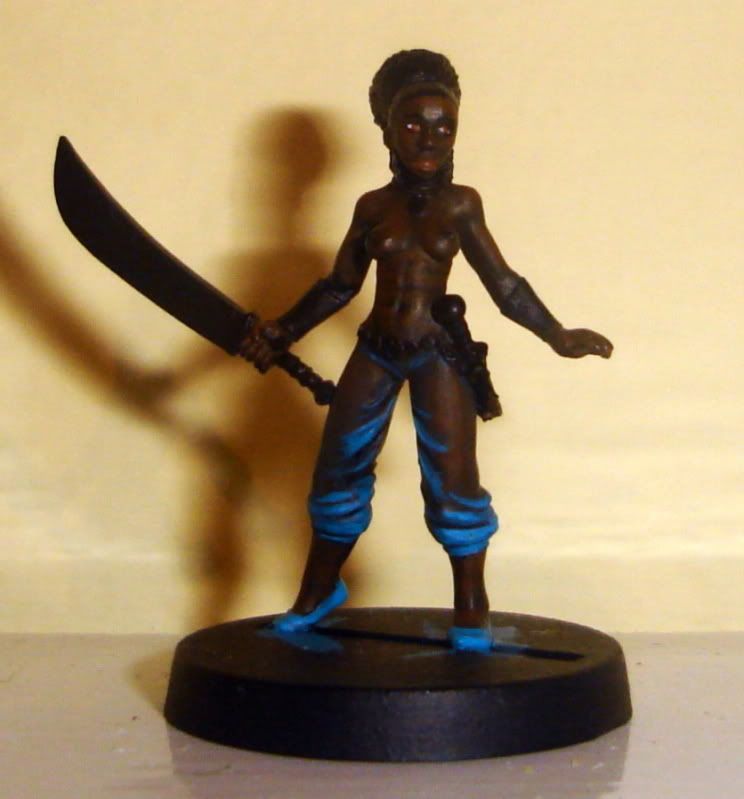 A WIP, for once! As yet un-named, but the photo doesn't do her justice. I'm very proud of what is my best attempt yet at African skin - Vermin Brown mixed with Chaos Black in varying degrees all the way up to almost pure Vermin Brown.
And finally... la Legione Nera in all their glory:
That's it for this week, loyal readers! May Ssotay bless your dice and curse your opponents'!